Seeking Information and Guidance from the Church?
As we continue to face the challenges of the current pandemic, new information continues to be produced. In order to keep up with this kaleidoscope of change and concern, we invite you to visit our Regional Council website's COVID 19 news page. Please visit the national church's COVID page, which offers news as well as links to reflections, news, prayers, stories of hope, and much more.
Advice re United Church Communities of Faith and Vaccination Policies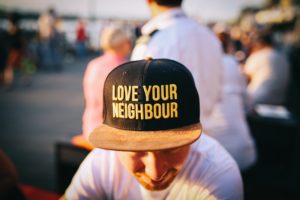 Some Communities of Faith and church leaders have been asking whether Communities of Faith may set rules around COVID vaccinations for members and others who participate in church activities on site. Cynthia Gunn, Legal Counsel for The United Church of Canada, has prepared a Q&A resource to help Communities of Faith discern how they will deal with this issue. Click here to have a look.
Re-Opening your Church Building: Discernment and Planning Resources
As we move towards re-opening our buildings to various gatherings and needs, and in-person worship, we know that complex discernment and planning that will be necessary. Lay leaders and Ministry Personnel need to be part of these conversations. To assist, we've created two new resources, a discernment process, and a blank planning template. For these, and other resources, please click here.
Federal, Provincial and Territorial COVID Pandemic Guidelines
Please continue to check the Federal, and all Provincial and Territorial Governments for updated guidance and direction related to the pandemic: Health Canada; the provinces of Alberta and British Columbia; and the Northwest Territories.