Northern Spirit Regional Council meets at least once a year, online or as a hybrid online and in-person gathering. It conducts the business of the Regional Council, such as setting policy and priorities, or voting on relevant national matters. Worship, singing, education, discussion, honouring retirees, remembering members who have died, and above all, being together as the Body of Christ are all vital parts of the meeting. The meeting usually concludes with public worship at which new ministry personnel are admitted, recognized, commissioned, or ordained.
Voting members are ministry personnel and lay delegates from communities of faith, and other voting members as the court decides, according to The Manual and to relevant Regional policies. Visitors are most welcome, and, like delegates, must register. Below you'll find the key final documents ("workbook") for each meeting. In some cases, we include a video record, and documents related to special presentations or worship. If you see an error or omission please contact our office, bearing in mind that some documents or videos take longer to post.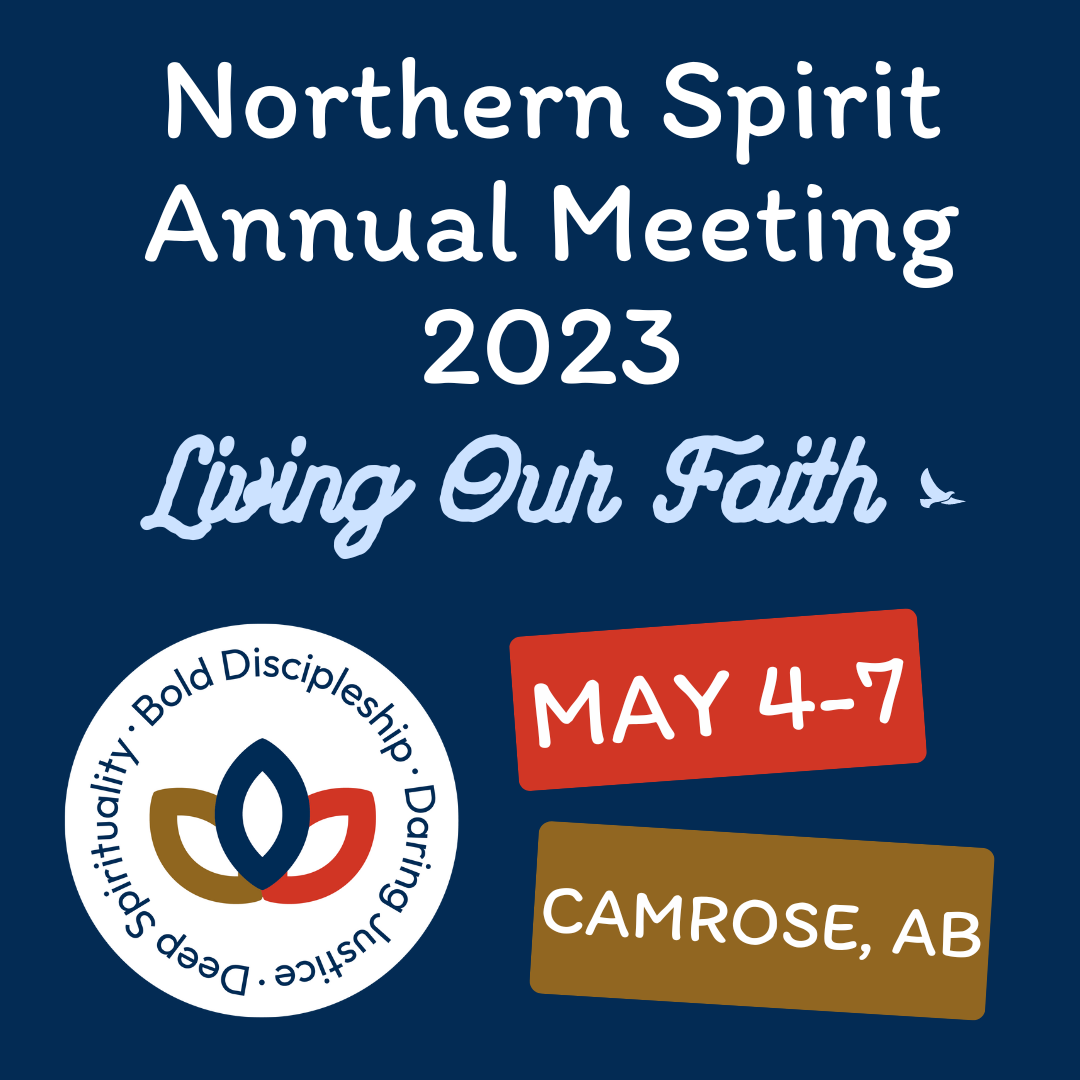 The 2023 Annual Meeting was held in Camrose, Alberta, from May 4 – 7.
The Celebration of Ministries service is still available to be viewed at this link.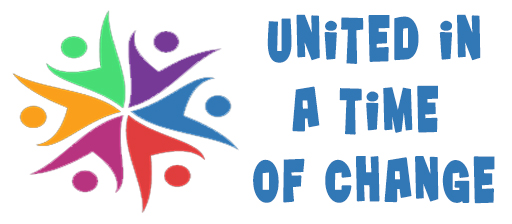 2022 Meeting Workbook
This Workbook  includes Regional Council information and reports.
Accountability Reports
Executive Chairperson
Pastoral Relations
Being Good Relations Network
Western Intercultural Ministry Network
Women of the United Church Network
Regional Minister: Justice and Communications
Office of Vocation Minister
Annual Meeting Materials
Enabling Motions
3rd Annual Regional Council Meeting (2021) Draft Minutes
Meeting and Business Procedures
Additional Reports
Interfaith Center for Education and Action
Kirk United Church Centre
Northern Spirit Region Administrators' Association
Centre for Christian Studies
Emmanuel College
Vancouver School of Theology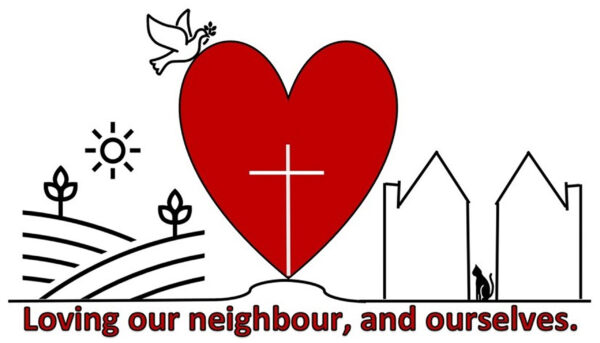 2021
Loving our neighbour and ourselves …
Over two Sessions on May 4 & 6, 2021, 165 delegates to the 3rd Annual Meeting met to worship together, and to listen, discuss and decide the work of the Northern Spirit Regional Council.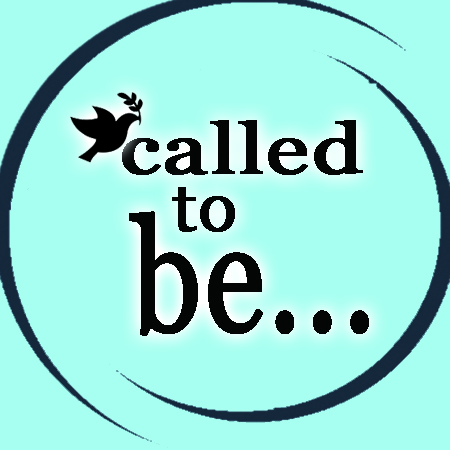 2020
The Second Annual Northern Spirit Regional Council Meeting was held the evenings of October 14 and 21, 2020, with approximately 170 people in attendance. Ministry Personnel, Lay Representatives from Communities of Faith, and Guests from all over the Northern Spirit region worshipped together, heard a report from the Affirming Task Group, and learned about and voted "Yes" to Remit 1: Amendment to Basis of Union Article 10.0.
To download a copy of the PowerPoint presentation from the Affirming Task Group,  please click here.
A recording of Session 1, October 14, 2020, is posted here.
For a written summary of the evening, please click here.
A recording of Session 2, October 21, 2020, is posted here.
For a written summary of the evening, please click here.
For  the full text of Remit 1: Amendment of Article 10.0 (Basis of Union), please visit: https://generalcouncil43.ca/council/remit
2019
A view of the Celebration of Ministries Service at the Inaugural meeting of the Northern Spirit Regional Council, May 26, 2019, in Valleyview, Alberta.