Welcome to the Northern Spirit Regional Council events calendar. Events posted here are for the Regional Council as a whole: they're organized by a Northern Spirit Network or Cluster, are a governance meeting or a covenanting service, or are an event that we're specifically invited to and fits within our overall priorities and mandate.
Have a local event to post?
Want to share your special worship service, workshop, youth gathering, bible study, garage sale, and much more? Use our handy form! Your event will appear on our Community Events calendar after being approved by an admin.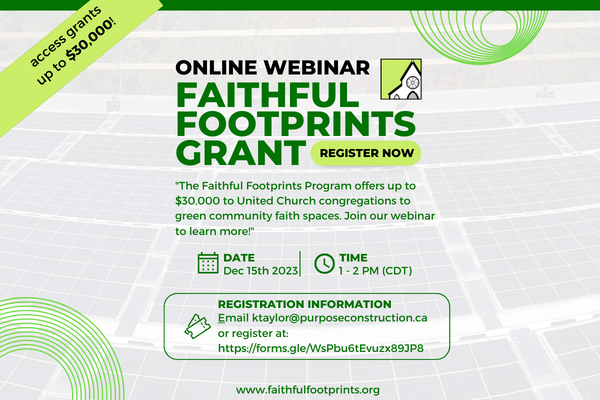 Faithful Footprints carbon reduction for faith buildings webinar, December 15th at 1:00pm CST, noon MST. Join other Prairies and North people to learn more about strategies to reduce the carbon […]