Northern Regional Council of The United Church of Canada mourns with the community of Cowessess First Nation and all Indigenous communities on the announcement of the 751 graves found at the former Marieval residential school. We need to step back and allow space for grief and anger for the deaths of these children and the enormous impact on their families and communities, including members of our church. We believe we must listen first and always to Indigenous voices in our communities.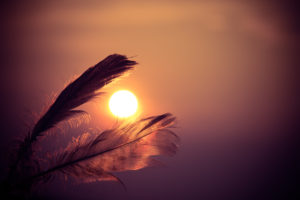 We know that there is much more we must do, and that this work must be grounded in careful and respectful listening and mourning. It also includes doing our own work as settlers, immigrants, newcomers, the descendants of enslaved people, and more. We commit to our continuing responsibilities as a Regional Council under the Truth and Reconciliation Commission, and under United Church Apologies and the Treaties in Alberta (Treaty Six), British Columbia (Treaty Eight), and the Northwest Territories. This includes continued work on making all relevant records in our Regional Council Archives available to survivors and to the National Centre for Truth and Reconciliation.
As one part of that commitment, we must also confront our own history and context. As the United Church of Canada in what is now Northern Spirit, we were directly involved in the Edmonton Residential School, in addition to the Morley Mission in what is now Chinook Wind Regional Council. A list of all such institutions run by the United Church and its predecessor denominations is here.
In this Regional Council, we also offer our gratitude to the Indigenous leadership which has guided shared community work to date on cemeteries, and on known and unknown unmarked burials. Members of United Church communities of faith continue to be involved in the Remembering the Children Society, which has worked for over a decade to identify and mark the forgotten graves on the site of the former Red Deer Indian Industrial School. Their work is a role model for us. Please see a recent story about their ongoing work here.
There are many, many books, videos, and reports that will help us continue learning the truth about the realities and impacts of residential schools, including a number from Saskatchewan authors and creators. We are all urged to read, watch, or listen to at least one this summer, and to absorb what survivors and their communities want to tell us.
The membership of the Regional Council is invited to prayerfully and carefully honour this very difficult moment in worship and in the wider community over the summer and beyond. We offer some resources here. Many Indigenous groups have also called for Canada Day to be a day of mourning, rather than celebration. Please carefully consider this call. September 30, Orange Shirt Day, is also a very important space for honouring, learning, and re-committing to our responsibilities to the past, the present, and the future.