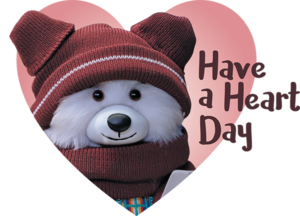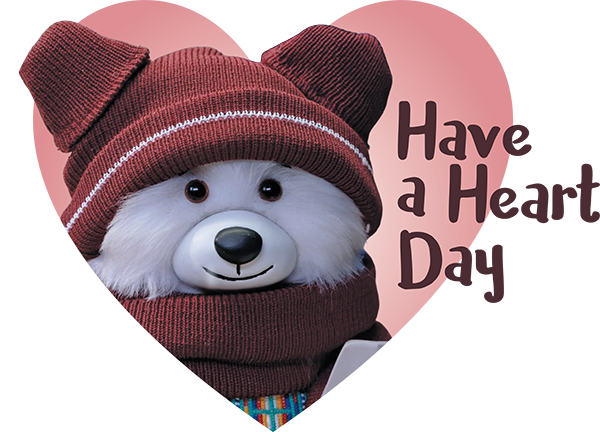 All United Church Communities of Faith are invited to take some time by February 14 to mark a different kind of Valentine's Day. Have a Heart Day is a project of the First Nations Child and Family Caring Society. It's a child and youth-led reconciliation event that brings together caring Canadians to help ensure First Nations children have the opportunity to grow up safely at home, get a good education, be healthy, and be proud of who they are.
Click here for the main web page, with resources for all ages but especially kids and youth. Click here for the related United Church page. This year, you could also link Have a Heart Day to our Regional Council Snow and Ice project. Read on!
Led by Dr. Cindy Blackstock, the Society educates about and advocates for the rights of Indigenous kids across Canada, working directly with Indigenous kids and communities to do this. Because Have a Heart Day is about kids, we really want to involve kids in this activity. And we hope non-Indigenous kids can learn about the different experiences of kids in Canada and take action out of a sense of compassion. We also hope Indigenous kids can speak from their hearts about what they want and need. For more information, ideas for activities and resources, visit the United Church Have a Heart web page.
Want to learn more? The video at the top of the main Have a Heart page is great, could be used in worship, and features children sharing their dreams, alongside adults explaining the realities and the impact of inequitable funding.
Ideas for your ice projects
The snow and ice art competition is all about intergenerational connections, just like Have a Heart Day. Let's make that connection! Make heart shaped ice ornaments using molds or by freezing a weighted heart cook cutter into a small pan of water. Allow it to melt a little and with a little patience, you should have a heart shape, and a small heart shaped space in the sheet of ice.
Experiment with freezing a message into the ice (any shape will do). "Every child matters" and "Fairness for First Nations kids" are just two ideas. Add orange food colouring to make a connection to September 30, the National Day for Truth and Reconciliation/ Orange Shirt Day.
Everyone can participate at home, and you could bring together a work party to decorate the outside of the church, or another public building. Or, ask members to decorate their own homes.
Then, take some photos. Send the photos, along with a postcard, to your Member of Parliament and the Prime Minister.  (Click here and scroll to the bottom for PDF files of postcards and other resources.) Spread the word and post photos of your Have a Heart Day letter, cookies, snow bear or however you choose to celebrate on social media! Use the hashtag #HaveAHeartDay and/or #JourneeAyezUnCoeur. Please follow us @CaringSociety and @SpiritBear on Twitter and @SpiritBearAndFriends on Instagram, and tag us in your festivities for a chance to be featured!
For older teens and adults: What's behind the decades-old struggle for equitable treatment for First Nations children? In this 24 minute video Dr Cindy Blackstock (Gitxsan First Nation), director of the FNCFCS, delves into some of the government and wider-society attitudes and practices that have made it so difficult for Indigenous kids and their families and communities to achieve equity and justice.