LOVING OUR NEIGHBOUR AND OURSELVES …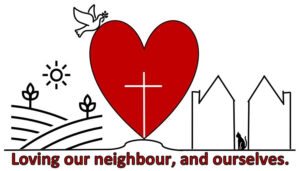 The 3rd Annual Meeting of Northern Spirit Regional Council will be held online via Zoom, Tuesday, May 4 and Thursday, May 6. 2021.
The sessions will be from 7:00 pm to 9:00 pm (MDT).
A major item on the Agenda will be the election of Commissioners to the 44th General Council, meeting online in July, 2022. Nominations are now being sought for Commissioners from the Northern Spirit Regional Council.
To read the General Council Commissioner Position Description, please click here.
Nominations will be received using the Expression of Interest and Nominations Form found here.
The registration information and form will be sent to Communities of Faith, Ministry Personnel and Lay Representatives.
Communities of Faith: please submit to the Regional Council Office the names and contact information for your Lay Representatives, so that no one is missed.
As more information about the 3rd Annual Regional Council Meeting becomes available, it will be posted to this web page.
There is still room for you on the Planning Committee …
The Nominations Committee is still seeking people to help plan the Annual Meeting. Please check out this Membership Invitation and Job Description. If you, or someone you know, is interested in being part of the planning, contact the Regional Council Office.
2021 Annual Meeting Planning Committee Membership Invitation