Advent blessings, friends in Christ!
This is certainly an Advent and Christmas season that will stand out in our memories, as we have to continually discern how best to celebrate the Birth of Christ while also being faithful to our call to love and care for each other.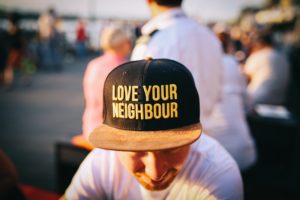 On December 8th the Alberta Government announced an updated set of restrictions that will extend at least until January 5th. These restrictions included a ban on ALL social gatherings of any size indoors or outdoors, mandatory masking in any public indoor space in the province, limiting attendance to worship services to 15% of capacity, and a mandatory work from home policy. At our Northern Spirit Regional Council Executive meeting on December 9th we talked about how best to support our communities of faith as we live in these very different times.
To begin with we remind ourselves and each other that we must follow the regulations laid down by the government. We are aware that there are various faith groups launching lawsuits in objection to the restrictions that the government has placed on worship. We do not see this as a faithful way of living out our call to love and care for each other. We urge and recommend that all communities follow not only the letter of the regulations but wholeheartedly live into the spirit of care for each other that lies underneath those regulations. This is not the time to be looking for loopholes.
Some of our faith communities are meeting in-person for worship, some are not, and some have been and have returned to alternate forms of worship. It seems that the time has come for careful discernment. Please ask yourselves if this is really the time when we should be gathering people together, even with a 15% capacity limit, to sit in a sanctuary for an hour at a time. Yes, it is Christmas, and Christmas worship is special. But does that special worship have to be done in-person?  And really, if people gather for worship online, they can each sing the old familiar carols in their homes — which they cannot do when we gather for worship in person.
The work-from-home mandate also requires attention. There may well be some things that require physical presence in the church building. There are a lot of other tasks that do not. Ministry and Personnel Committees need to have discussions to determine what exactly work from home will look like. It may be that some tasks will need to be deferred for a period of time. If you discern that you have to have someone in the building for specific tasks, then you must ensure they are only there for that purpose. The Church Office should not be open to the public. At the same time, as we move back into wintry weather, it is incumbent on us to ensure that the building is checked on several times a week, preferably daily.
The province has made it clear that 12 Step groups serve an essential health purpose and has encouraged those of us who host such groups to continue to make space available for them. This is one of the ways we live out our call to love and care for each other. However, other groups that meet in the church would fall under the category of social groups and so cannot meet in person.
2020 continues to be a really challenging year. This is not going to be the Christmas season we wanted. But it will be the Christmas season we have. The story of faith will still be told. God will continue to act in the world. As an adult the Baby in the Manger will say, "a new commandment I give to you, that you love one another as I have loved you". Loving and caring for each other is not optional for Christians. All of our decisions need to be made with that in mind. Be safe. Hold each other in love, if not in person. Have a blessed Christmas season.
Rev Gord Waldie, chair of the Regional Council
Rev Shannon McCarthy, Executive Minister